Blue Mountain Electric is the electrical company for industrial and commercial clients. The majority of our work is on military installations in Western Washington. We provide design builds, complete government contracts with general contractors and work closely with engineering firms.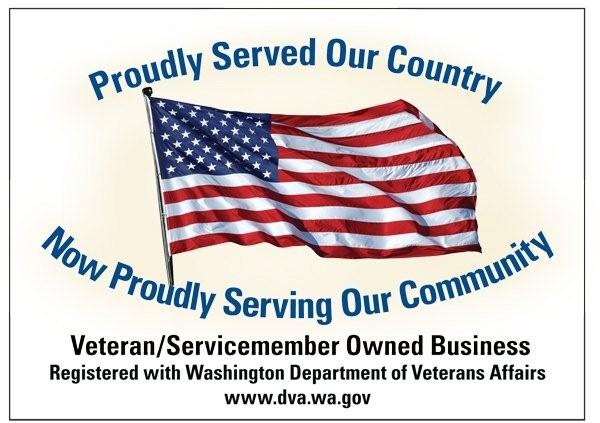 BME supports general contractors, engineering firms and security/fire alarm companies with superior work that is delivered on time and meets budget requirements. Each customer who contacts us will find that we work hard to accurately define and fulfill their expectations.
BME At A Glance
Design Build Project Experience – thorough investigation and thorough proposals
Military Contracting Experience – over 300 successfully completed military contracts
Strong, Ethical Business Practices – our reputation is verified by our loyal clients
Emphasis on Craftsmanship – skilled and caring BME team members focused on quality
Veteran Owned Business – with veteran employees
Active In The Community – contributing time/materials to the Navy Gateway Park Project and VFW Memorial Park
NAS Whidbey Island
With extensive experience working on-base and access to some of the most restricted areas and buildings, BME is intimately familiar with how to successfully complete contracts at the Naval Air Station. From basic fire alarm installations to complex medium voltage distribution systems to runway lighting systems, we've proven to be the electrical company that gets the job done right.
Puget Sound Naval Installations
Over the last few years the company has diversified to other Naval Installations in the region. BME has completed or has ongoing projects at NAVMAG Indian Island, NBK Bangor, Puget Sound Naval Shipyard, Naval Station Everett, and Naval Radio Station Jim Creek. BME believes in responsible growth that can be supported by the same values that are at the core of how we manage our business.
Work with People Worthy of Your Trust
Blue Mountain Electric enjoys a powerful reputation in the local community. Our customers will tell you that taking care of them is first priority at our company. They are the primary source of our new business, since they refer new customers to us every day. We value our relationships and reputation in the community and we will work hard to ensure our clients satisfaction. Our commitments to delivery timeframe and cost will be met.
Equal Employment Opportunity
Blue Mountain Electric, Inc. is an equal opportunity employer and offers any available positions to all, without regard to race; color; religion or creed; sex; sexual orientation; gender identity; pregnancy, childbirth or other related medical conditions; transgender status; sex stereotypes; national origin; age; sensory, mental, or physical disability; use of trained guide dog or service animal by the disabled, genetics or veteran status. in accordance with applicable state and federal laws. This applies to recruitment, placement, pay, benefits, training, employment status changes, social and recreational programs, and other conditions and benefits of employment.

INVITATION TO SELF-IDENTIFY RACE/ETHNICITY
Blue Mountain Electric, Inc. is subject to Executive Order 11246, as amended, which requires Federal contractors to ensure that applicants are employed and that employees are treated during employment without regard to their race, color, religion, sex, sexual orientation, gender identity, or national origin.  We are therefore requesting information about race and gender in order to comply with government reporting requirements and in order to ensure equal employment opportunity.
Submission of this information is voluntary and will be kept confidential. Refusal to provide it will not subject you to any adverse treatment. The information provided will be used only in ways that are not inconsistent with Federal affirmative action regulations.
Definitions:
– Hispanic or Latino: a person of Cuban, Mexican, Puerto Rican, South or Central American, or other Spanish culture or origin, regardless of race.
– White (Not Hispanic or Latino): a person having origins in any of the original peoples of Europe, the Middle East, or North Africa.
– Black or African American (Not Hispanic or Latino): a person having origins in any of the black racial groups of Africa.
– Native Hawaiian or Other Pacific Islander (Not Hispanic or Latino): a person having origins in any of the original peoples of Hawaii, Guam, Samoa, or other Pacific Islands.
– Asian (Not Hispanic or Latino):a person having origins in any of the original peoples of the Far East, Southeast Asia, or the Indian subcontinent, including, for example, Cambodia, China, India, Japan, Korea, Malaysia, Pakistan, the Philippine Islands, Thailand, and Vietnam.
– Native American or Alaska Native (Not Hispanic or Latino):a person having origins in any of the original peoples of North and South America (including Central America), and who maintains a tribal affiliation or community attachment.
INVITATION TO SELF-IDENTIFY VETERAN STATUS
This company is also subject to the Vietnam Era Veterans' Readjustment Assistance Act of 1974, as amended by the Jobs for Veterans Act of 2002, 38 U.S.C. 4212 (VEVRAA), which requires Government contractors to take affirmative action to employ and advance in employment veterans in the following classifications:
As a Government contractor subject to VEVRAA, we request this information in order to measure the effectiveness of the outreach and positive recruitment efforts we undertake pursuant to VEVRAA.
Definitions:
– Armed Forces Services Medal Veteran means a veteran who, while serving on active duty in the U.S. military, ground, naval or air service, participated in a United States military operation for which an Armed Forces service medal was awarded pursuant to Executive Order No. 12985 (61 Fed. Reg. 1209).
– Disabled Veteran means a (i) veteran of the U.S. military, ground, naval, or air service, who is entitled to compensation (or who but for the receipt of military retired pay would be entitled to compensation) under laws administered by the Secretary of Veterans Affairs, or (ii) a person who was discharged or released from active duty because of service-connected disabilities.
–Active duty wartime or campaign badge veteran means a veteran who served on active duty in the U.S. military, ground, naval or air service during a war, or in a campaign or expedition for which a campaign badge has been authorized under the laws administered by the Department of Defense.
– Recently Separated Veteran means a veteran during the three-year period beginning on the date of such veteran's discharge or release from active duty in the U.S. military, ground, naval, or air service.
– Protected Veteran means a veteran as defined in the four veteran categories above.